Campy in tone, to be sure, Maximum Overdrive nevertheless is just painful to watch, with Emilio Estevez and Pat Hingle (Commissioner Gordon in the Burton/Schumacher Batman movies) leading a small band of humans trying to survive in a gas station as machines, including vehicles, rise up against us. King, who was allegedly drinking heavily throughout the production, simply doesn't know where or how to point a camera, making the entire endeavor simply painful for fans to watch.
Stand by Me (1986)
As bad as Maximum Overdrive was, the other 1986 King film, Stand by Me, was a full 180 degrees in the other direction. The first of two King movies directed by Rob Reiner (the other was Misery, four years later), Stand by Me is a gentle yet truthful coming-of-age tale about four young boys who go on an extended hike to view the body of another boy who has been hit and killed by a train. Both King's story and Reiner's movie capture the essence of being a boy on the edge of adolescence, faced with both the onset of adulthood and the bitter knowledge that death may come for us at any moment. The cast—Wil Wheaton, River Phoenix, Jerry O'Connell, and Corey Feldman, all of whom would go on to varying degrees of fame, infamy, and/or tragedy—was impeccable.
Funny, poignant, and moving, Stand by Me was also the first major King adaptation not based on a straight horror story. There's not a hint of the supernatural or monstrous in "The Body," the novella on which the movie is based, and this near-perfect adaptation proved that it was King's characters, and not just his horror tropes and concepts, that made his work so special. Later films like The Shawshank Redemption and Dolores Claiborne would bear this out as well, but Stand by Me was first.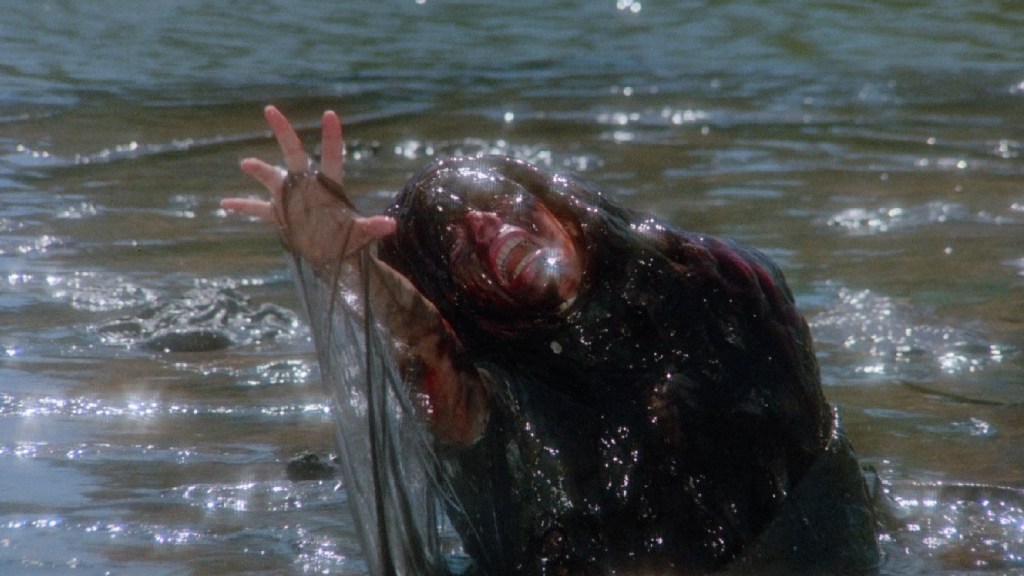 Creepshow 2 (1987)
Based again on stories by King, but without his involvement or the direction of George A. Romero (who only wrote the screenplay this time), Creepshow 2 lacks the charm, style, and panache of the 1982 original. The centerpiece story is "The Raft," in which four students go for a swim on a lake and find themselves trapped on a small floating platform by a hideous blob-like creature that consumes everything it touches.
While the original Creepshow was a unique, one-of-a-kind tribute to the horror comics of the 1950s, the sequel just feels like a collection of leftovers that were deemed not good enough for the first movie.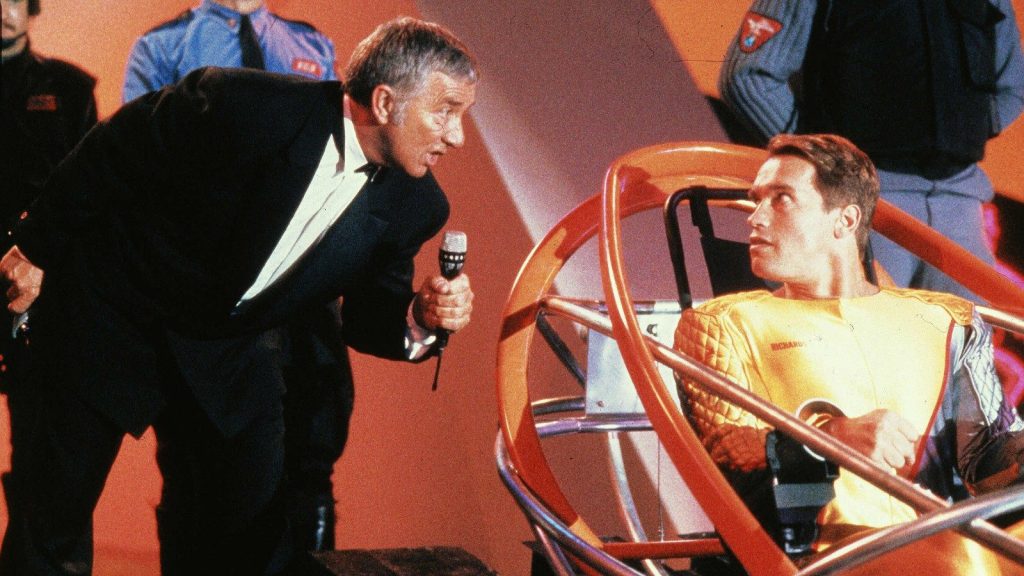 The Running Man (1987)
Very loosely based on an early novel that King wrote under the name Richard Bachman, The Running Man is set in a dystopian future where the biggest reality show on TV features criminals being hunted through the streets of a city by professional assassins. King's novel, reportedly written in a week, is dark, gritty, and harrowing, with its hero one of King's typical everyman guys who is in way over his head as he avoids being killed everywhere he goes in a totalitarian version of America.