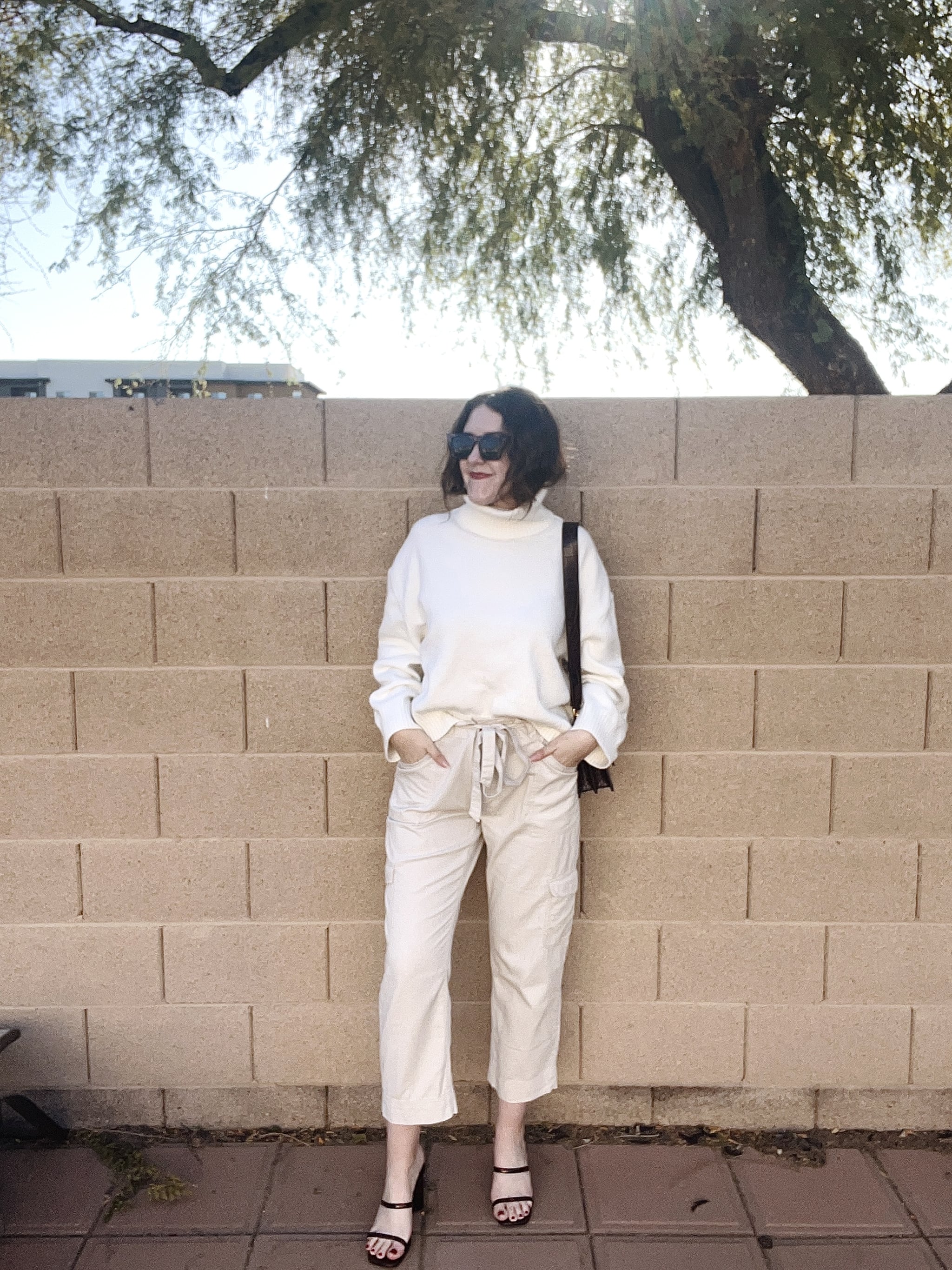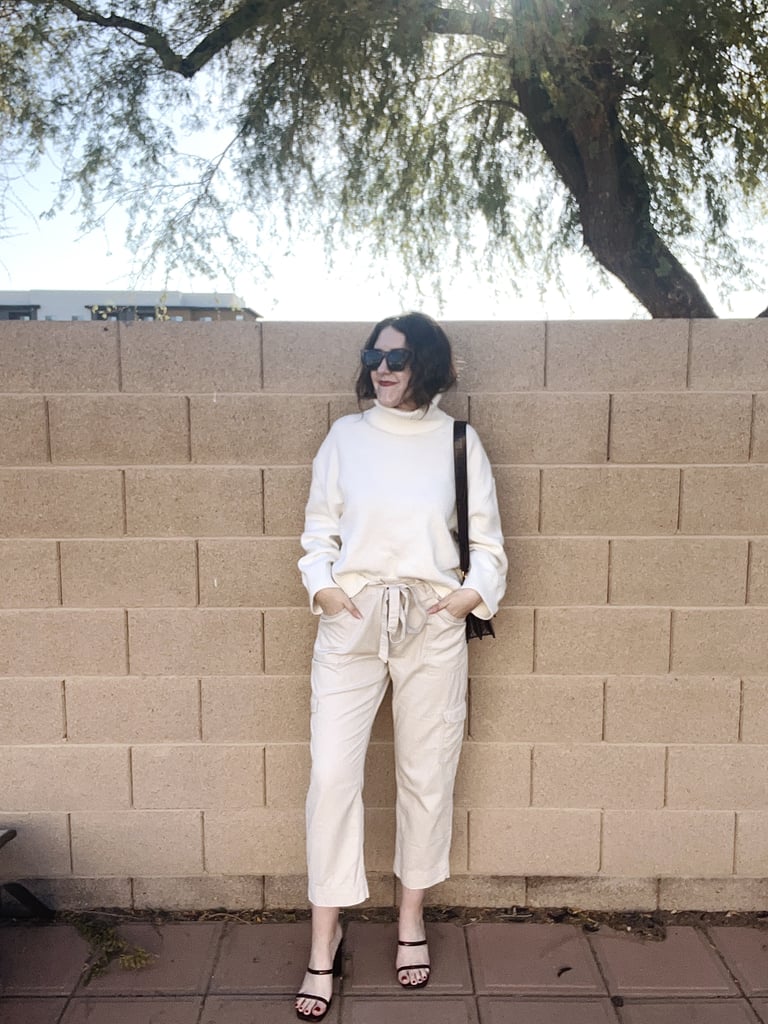 Similar to nearly every fashion trend of the early aughts, cargo pants have made their inevitable comeback. I can't lie, up until very recently, I've been on the fence about whether or not I was really ready to embrace the style's resurgence. One mutter of "cargo pants," and my brain is instantly bombarded with flashbacks of '90s icons like Lindsay Lohan and Avril Lavigne chugging along the red carpet in a pair of camo-printed pants so dangerously low-rise, it felt criminal (and honestly, still kind of does). While they managed to pull the look off, I'm all too familiar with my own fashion limitations and have always filed cargo pants under the category of things that simply don't work for me and my lanky body type.
However, a recent scroll through Old Navy's new arrivals section introduced me to these Old Navy High-Waisted Tie-Belt Cargo Ankle Pants ($50), which don't appear to have the same traditional makeup as a classic cargo style (see: high-waisted, fitted, and made of cotton) — so much so, that I'm literally calling them the anticargo pants. If you (like me) debated whether or not you're cool enough to pull off TikTok's latest fashion obsession, I'm here to convince you with this breathable Old Navy piece.
What I Like About These Old Navy High-Waisted Cargo Pants
I like that this style has the look and feel of classic cargo pants, but with a more elevated, polished fit. Cargo pants are typically defined by their baggy, low-waisted frame, which, while fun and comfortable, doesn't exactly make the pants the most versatile wardrobe staple; that's not the case with this style. These cargo pants have a high-waisted design that allows them to sit perfectly at the belly button. The bottom's straight-leg silhouette also completes the style with a figure-flattering drape that hugs the body without being too constricting. These pants are incredibly easy to dress up or down, giving me the freedom to wear them more frequently and pair them with more items in my closet.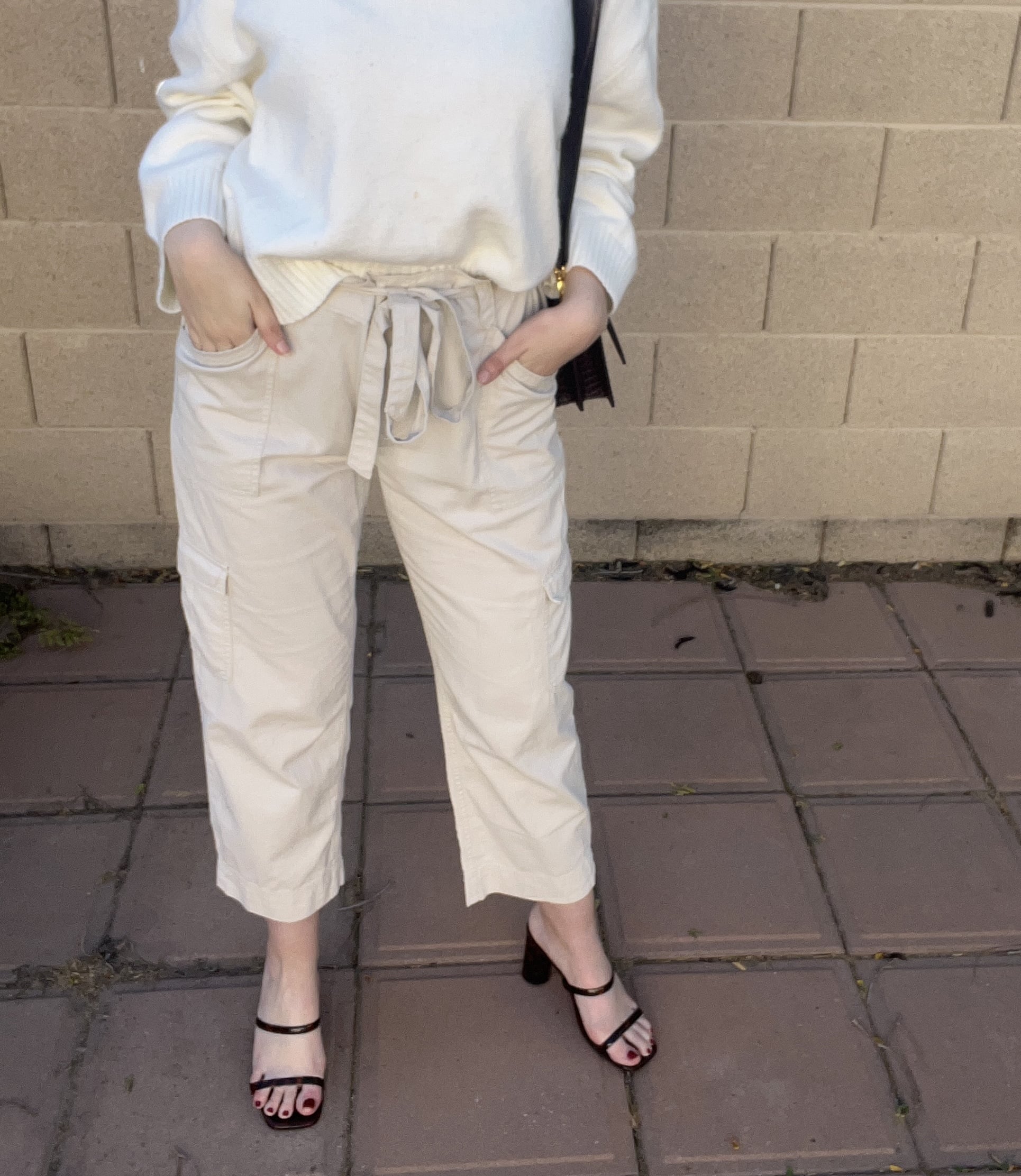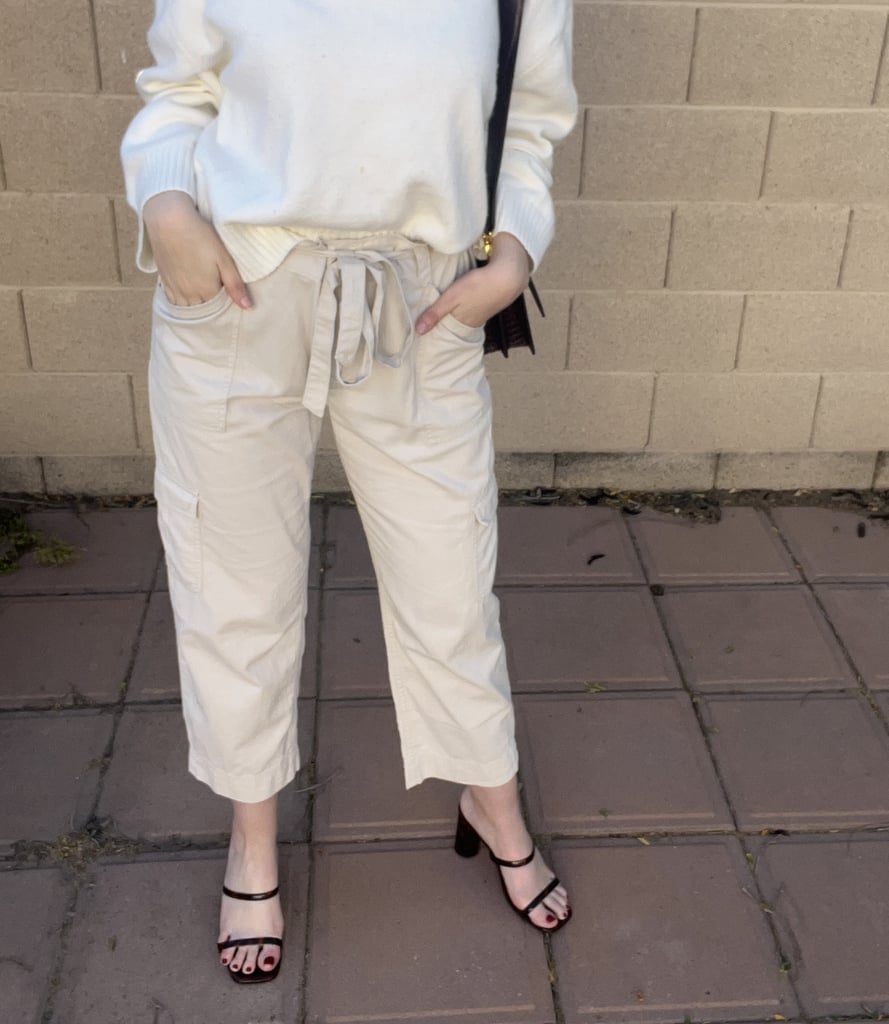 What's Worth Noting
I've ordered a lot of things from Old Navy over the years and have always found the medium size to fit best in the pants department. This style has dozens of five-star ratings, most of which rave about the pant being true to size. With this in mind, I ordered the bottoms in my typical medium size with a regular length and was surprised to find that the style was actually a bit baggier than expected. The pants fit perfectly in the leg — with just enough extra space to move around — but were noticeably loose up top on the waist. Fortunately, this cargo style has a partially cinched waist and tie-belt detail that allow me to easily tighten the pants so that they reflect my preferred fit. That being said, if you like your pants to have a snugger feel, I'd recommend sizing down.
Who Are These Old Navy High-Waisted Cargo Pants Best For?
This style is ideal for anyone who wants pants that they can wear year-round. Cargo pants are predicted to trend in a big way this spring — and for good reason. The style offers ample coverage on the leg, but unlike jeans or classic denim pants, is made from a much more lightweight and breathable material that's comfortable to wear through warm and cold temperatures alike. These bottoms work great for a daytime look — I personally love styling them with a cropped white T-shirt and my Nike Air Force 1s — but they're also easy to dress up for a more elevated evening ensemble with a chunky sweater and some statement heels.
Where Are These Old Navy High-Waisted Cargo Pants Available?
These pants are available to shop exclusively at Old Navy.
Additional Details
This Old Navy style is available to shop in US women's sizes XS–4X.
My preferred shade is the wishbone khaki color (pictured above), but these cargo pants are also available to shop in burnt orange, olive green, and black colorways.
These pants are made from a 100 percent cotton material, and the retailer recommends machine washing the product cold and tumble drying it on low.
The straight leg style has a utility pants-like design that features diagonal pockets at the hip, patch pockets in the back, and relaxed flap pockets on the sides.
Rating:

Image Source: POPSUGAR Photography / Kyley Warren