What really gets me about King Wart and Mario 2 is the way The Super Mario Bros. Super Show handled both. For some reason, Bowser/Koopa was the show's main villain, but he still had all of Wart's subjects as his henchmen. Yet, Wart never appeared in the show in any way. At least give the King his own Mario Kart character or something. Hell, add a projectile bubble weapon to the racing game while you're at it!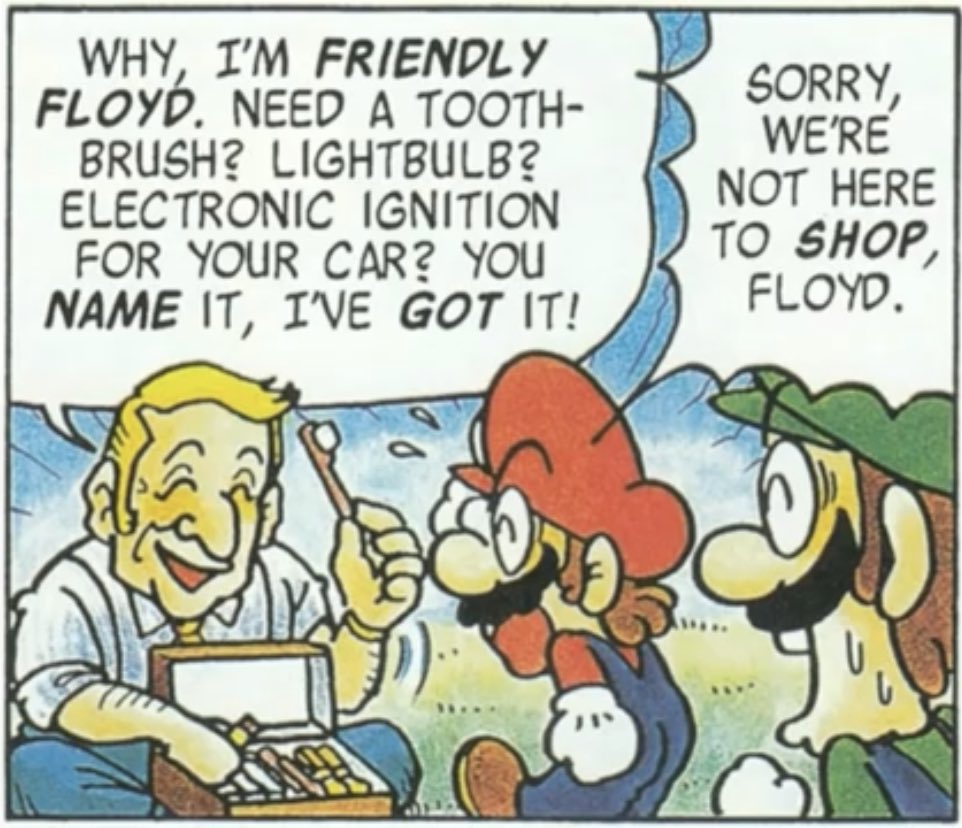 14. Friendly Floyd (Super Mario Adventures)
If you had a Nintendo Power subscription and there was a multipart comic in that issue, you knew you were about to have a good time. Link to the Past, Super Metroid, and Star Fox each had their own badass comic adaptations, but Super Mario Adventures (a Super Mario World comic by Kentaro Takekuma and Charlie Nozawa) was a truly wild ride every month. For instance, when the comic introduced the plumber brothers to the Yoshi race, they needed someone to give them exposition. Yoshis, unfortunately, can only say, "Yoshi!"
Enter Friendly Floyd: a disturbingly normal-looking middle-aged man who made his trade as a wandering salesman. Floyd explained the gist of the Yoshi species to Mario and Luigi before selling them a Yoshi translation book and bailing. The book ended up being a total scam, but he did make himself more helpful later by helping Luigi dress up like Peach to infiltrate Bowser's castle and rescue Mario. The same adventure led to a rad and unforgettable image of a pissed-off Peach dressed in Luigi's overalls, wielding dozens of Bob-Ombs.
Super Mario lore was just about to introduce Wario, so I guess there was no more need for this other dumpy and greedy character.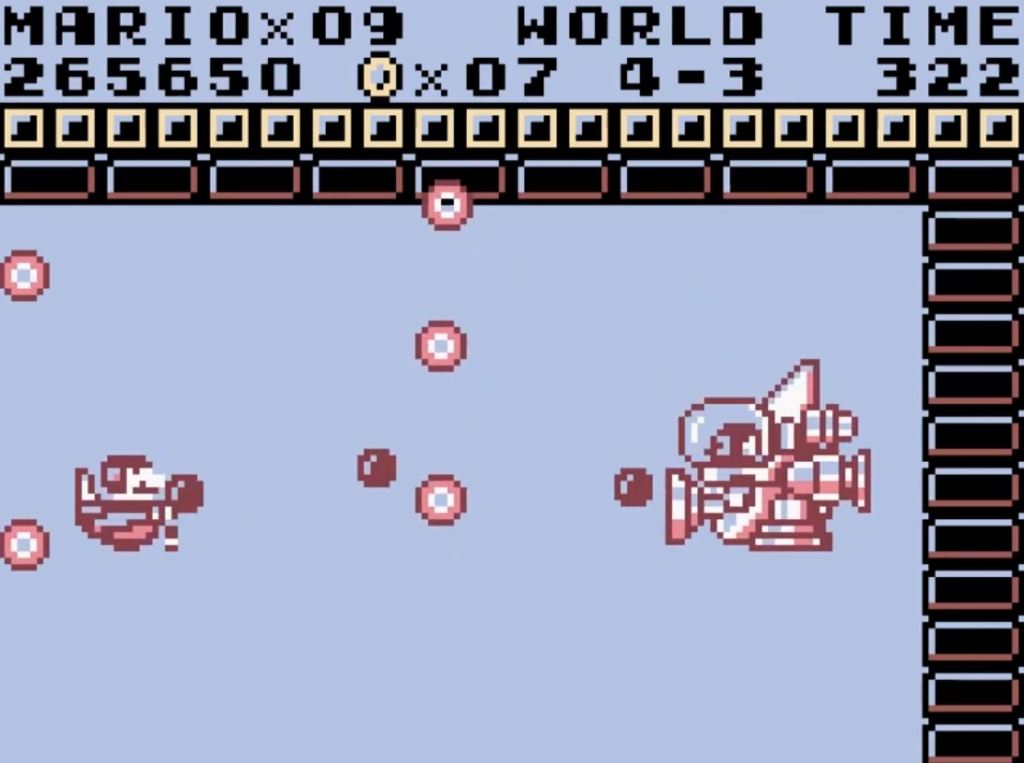 13. Tatanga (Super Mario Land)
The first Super Mario Land was a bit of a Mad Libs rewrite of your usual Super Mario plotline. It was the same basic rescue mission, but it replaced key elements like the usual fantastical kingdom, kidnapped princess, and evil overlord. In place of Bowser, the series introduced its first alien villain: Tatanga. As the game didn't come with much lore to its name, Tatanga did not make much of an impact and was relegated to a brief appearance as a boss character in the sequel. He wouldn't be revisited until years later when he was a Spirit opponent in Super Smash Bros. Ultimate.
Not only was Tatanga immediately overshadowed by Wario, but he never had any mainstream moments. At least King Wart got to be on the clay-sculpted cover of the first Nintendo Power. Tatanga's only other notable appearances outside of games included the Valiant Game Boy comic (more on that in a bit) and Kazuki Motoyama's Super Mario manga. Interestingly enough, that manga introduced the idea of Super Mario characters taking part in a tennis doubles tournament and suggested that Tatanga was Bowser's partner.